New Black 15.4" Overhead Lcd Flip Down Monitor With Dvd Player, Wireless Games, And Dual Channel Wireless Headphones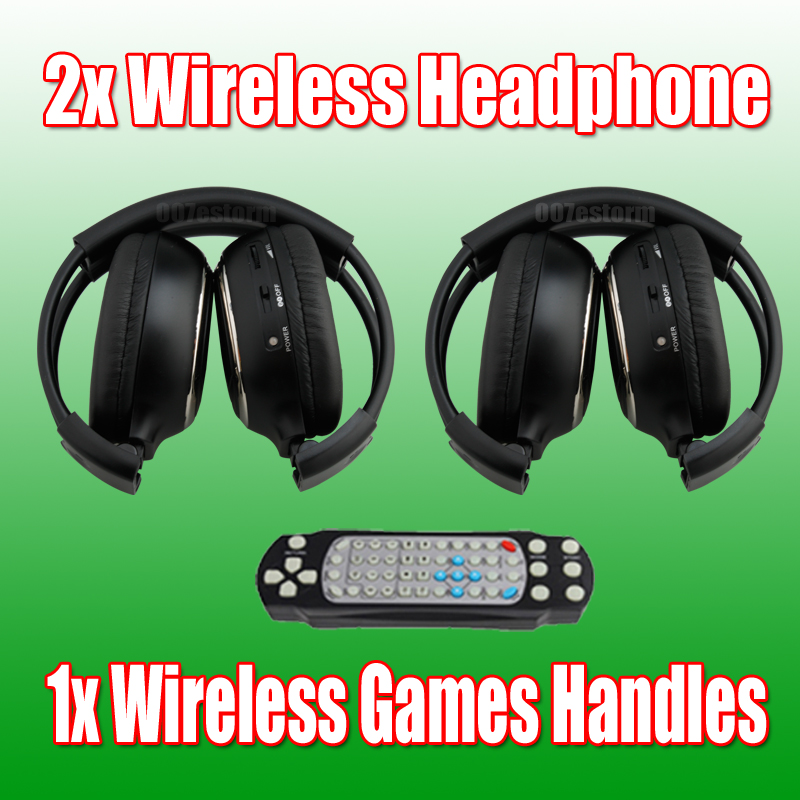 The Deluxe Multimedia Flip down dvd player monitor System
Having a flip down DVD player monitor in your vehicle is a wonderful way to bring all the comforts of home video watching on the road. Easy to install, and offering all the features of a home entertainment system, our flip down DVD player are the perfect choice. With a large screen and high definition display, everyone will be able to enjoy their favorite dvds behind you while you can focus on driving. With a built in FM transmitter, you can play the sound directly through your vehicles existing speakers system with no wires needing to be connected, just a press of a button. We also integrate a built in IR transmitter so that you can use our wireless headphones when traveling. This way the driver can still listen to the radio and your passengers can enjoy the feature DVD in the back seat.
All the latest features and functions are already permanently integrated into the Flip Down Dvd Monitor player.
Flip down dvd player monitors are the best solution to keeping kids entertained because the passengers in the rear seat have these in front of them. The DVD player plays all common formats such as DVD, VCD, SVCD, CD, CD-G, MP3, JPEG, WMA, CD-R, CD-RW, and DVCD formats .
Accesories included:
1. remote control
2. 2 wireless game controller
3. English user manual
4. 32 bit games CD
5. Power video audio cables
6. FM transmitter antenna
7. Two IR wireless headphones